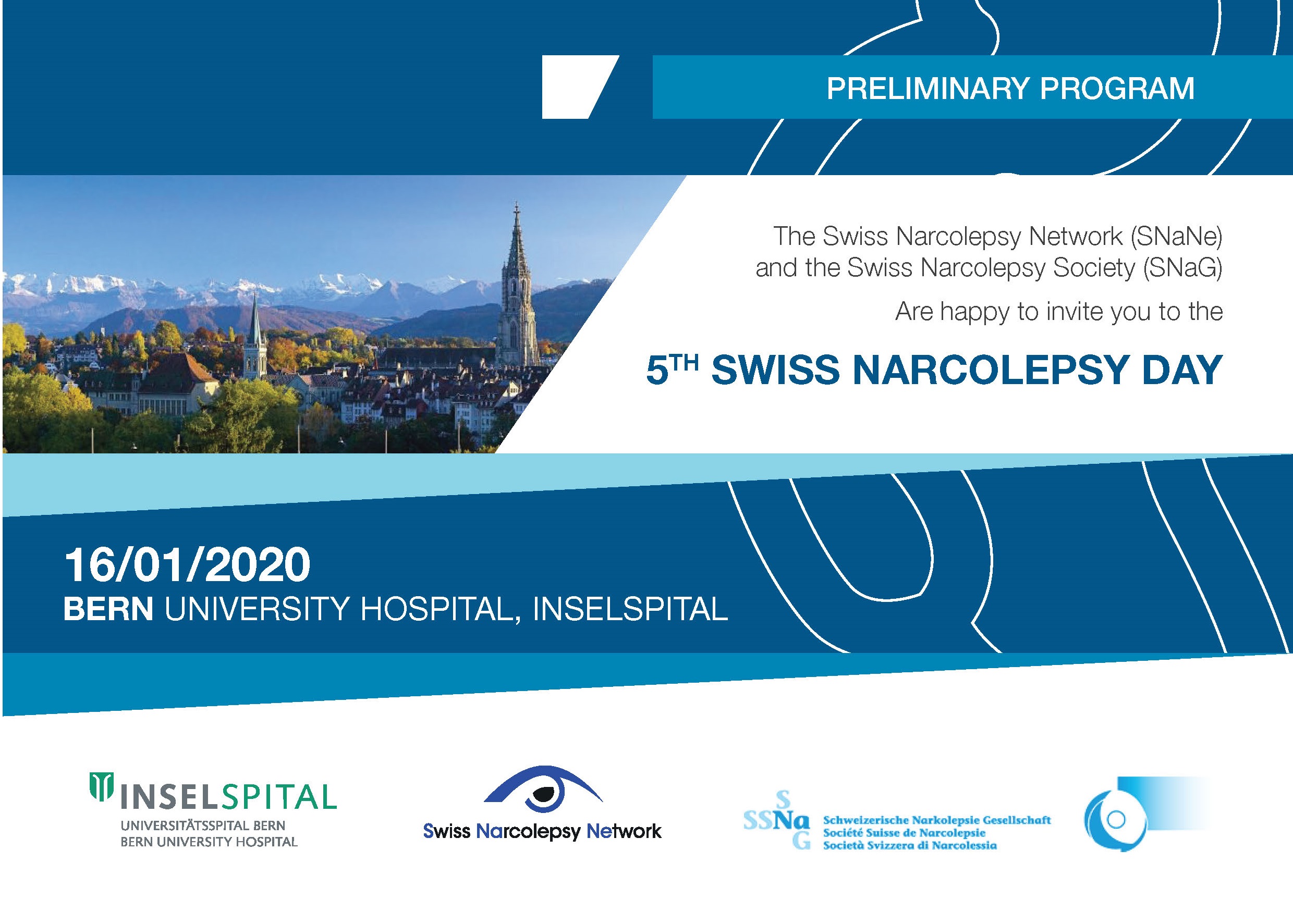 5th Swiss Narcolepsy Day
January 16, 2020
|
Free
Dear Colleagues, Asleep during the day!
A growing number of people suffer severely from daytime sleepiness. In some cases this is caused by a rare and fascinating disorder, which is still underdiagnosed – narcolepsy.
With great pleasure, we invite you to the 5th Swiss Narcolepsy Day at the Inselspital, University Hospital Bern.
Together with the newly founded Swiss Narcolepsy Network (www.snane.ch) our goal is to find innovative new strategies that support the improvement of the patient's medical care. Narcolepsy is not only rare but also not very well understood yet. A fact, which makes these efforts even more valuable.
We are looking very much forward to hosting the 2020 Swiss Narcolepsy Day in Bern. In addition to the scientific lectures during the day, we will focus on introducing and deepen the topic for a wider audience in the evening.
We are looking forward to seeing you
Prof. Dr. C. Bassetti
Chairman and Head
Department of Neurology
University Hospital, Bern
Prof. Dr. J. Mathis
Head Physician
Sleep-Wake-Epilepsy-Center
University Hospital, Bern
CREDITS
Schweizerische Neurologische Gesellschaft (SGN):
2 Credits
Schweizerische Gesellschaft für Schlafforschung, Schlafmedizin und Chronobiologie (SGSSC):
3 Credits

With the unconditional support of: