Dear Colleagues, Dear Friends,
Unfortunately, the overall Coronavirus situation has now also affected the EU-NN Narcolepsy Events.
After careful evaluation of the spreading Covid-19 epidemic, considering the recent statements issued by the World Health Organization, and the related evolving world-wide restrictions and crisis, the EU-NN was forced to postpone the Narcolepsy events (Berlin, 3-5 April 2020).
Above all, we have analysed the recommendations from the German health authorities for large-scale events and came to the conclusion that we are not in a position to fulfil their requirements and guarantee a safe congress for our participants and industry partners at this time. The safety, health and well-being of our delegates and partners will always be the highest priority for the EU-NN.
The new date is September 04-06 2020
Berlin – Germany
Registration to the Narcolepsy Events remains open for the new congress dates and Abstracts deadline submission has been postponed to 15th July, 2020.
Please note that this postponement is a fully equivalent replacement for the planned event, originally scheduled for April 03-05. For this reason, the registration fees already paid remains valid.
For those who will not be able to attend the meeting in the new dates, we are pleased to inform that the Narcolepsy Events will be streamed online and will be available via specific dedicated platform. Further information on this topic will follow.
We therefore suggest you to check your accommodation and travel reservation in order to cancel or postpone them accordingly.
Sure of your understanding, we thank you for the attention.
On behalf of the EU-NN
For any further information please contact us: eu_narcolepsyday@europeansleepfoundation.ch
Best wishes and… stay healthy.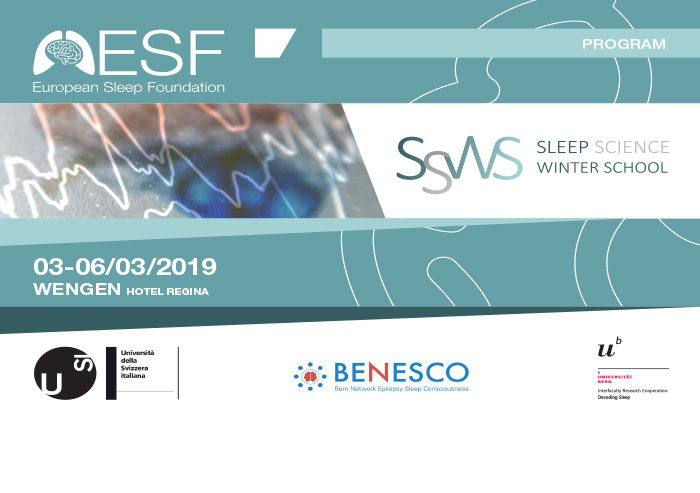 SLEEP SCIENCE WINTER SCHOOL 2019
March 3, 2019

-

March 6, 2019
We are delighted to announce the scientific program of the 2nd Sleep Science Winter School (SSWS) taking place from March 3-6, 2019 in Wengen, Hotel Regina. Building on the long-standing tradition of this scientific meeting in the stunning Bernese Alps, we return in 2019 with a fresh new format that will integrate the BENESCO Wengen meeting and the Sleep Science Winter School, as part of the integrated program of the Academy of Sleep and Consciousness (ASC).
If you want to register please send an email to andrea.barzago@europeansleepfoundation.ch no later than Friday 1st March – h15.00)
YOUNG SCIENTISTS SESSION - CALL FOR POSTERS
All young sicentists are welcome to present their work at the meeting. The poster session with welcome reception takes place at the 4th of March in the evening.
Please submit your poster electronically until February 12, 2019, by e-mail to Simone Duss.

CREDITS
Certificate in Advanced Studies «Sleep, Consciousness, and related disorders»:
2 ECTS
Graduate Schools for Health Science (GHS) and for Cellular and Biomedical Sciences (GCP), University of Bern:
1.5 ECTS for active participation and poster presentation
Swiss Neurological Society (SNG) & Swiss Society for Clinical Neurophysiology (SGKN/SSNC):
4 CREDITS PER HALF-DAY
Swiss Society for Sleep Research, Sleep Medicine and Chronobiology (SGSSC):
SUNDAY 5 CREDITS, MONDAY/TUESDAY 8 CREDITS PER DAY, WEDNESDAY 3.5 CREDITS

PATRONAGE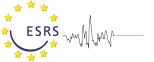 We hope you join us for this inspiring Sleep Science Winter School!
On behalf of the BENESCO and Academy of Sleep and Consciousness executive board, the European sleep foundation and the scientific committee.