3rd Sleep Science Winter School (SSWS 2020)
March 1, 2020

-

March 4, 2020
We are pleased to announce the 3RD Sleep Science Winter School for March 1-4, 2020 and to continue the long-standing tradition of this scientific meeting in the stunning Bernese Alps. Our preliminary inspiring program includes two topical keynote lectures given by international experts in the field on microbiota and sleep and the brain mechanisms of awareness and consciousness. Seven scientific sessions provide newest insight into the key topics of the Bern Network of Epilepsy, Sleep and Consciousness (BENESCO). Starting with a session on infraslow oscillations, we continue with the topic of the interrelation of pain and sleep and then deepen the topic of sleep breathing disorders, one of the most common sleep disorders and known for its harmful effects on the cardio-cerebrovascular system. On Tuesday, we start with a session on metabolismand sleep. Thereafter the Interfaculty Research Cooperation "Decoding Sleep" (http://www.sleep. unibe.ch/) organizes a scientific session covering their key research topics. We then round up this Winter School with a session on self-consciousness highlighted from a neuropsychological perspective and last but not least a session on epilepsy looking at the temporal dynamics of seizures from a patient's chronotype to a single neuron. We also introduce new program elements with two teaching courses for young scientists, a data blitz session and a BENESCO Session where scientists are given a platform to present and discuss their newest research findings. We hope you join us for the upcoming Sleep Science Winter School, On behalf of the BENESCO, the European Sleep Foundation and the organizing committee.
REGISTRATION FEES
Full Congress
Before
20.01.2020
After
20.01.2020
Participant
150.- CHF
175.- CHF
Student
100.- CHF
125.- CHF
| Daily Pass * | |
| --- | --- |
| Participant & Students | 75.- CHF |
* The "Daily pass" allows participants to attend just one day course. Participants interested in more than one must purchase the "Full congress pass".
REGISTRATION FEE INCLUDES:
• Participation to 3RD Sleep Science Winter School
• Conference materials
• Coffee breaks
• Lunches
If you want to register please send an email to ssws@europeansleepfoundation.ch no later than Thursday 27th Februray – h18.00)
Accommodation in the meeting venue is available and thanks to the agreement with Hotel Regina, the ESF – Organizing Secretary – can offer a special rate (breakfast and dinner included).
Rooms are subject to availability, we kindly invite you to reserve your accommodation as soon as possible.
To join our special rates and conditions, accommodation must be booked online through the Official "Online Registration Form".
| Room type | Rate per night |
| --- | --- |
| DUS (Single occupacy) | 215.- CHF * |
| DBL/TWIN (Double occupacy) | 280.- CHF * |
* Breakfast, Dinner and tax included
CANCELLATION POLICIES
Cancellations or changes must be sent in writing to ESF Organizing Secretary (ssws@europeansleepfoundation.ch) according to the following deadlines:
| | |
| --- | --- |
| Until January 1st | Full refund minus CHF 50.- and transaction fees. |
| From January 1st to January 31st | 40% refund minus transaction fees. |
| After January 31st | No refund |
| No Show | No refund |
PLEASE NOTE: all refund will be processed and paid after the meeting
All young sicentists are welcome to present their work at the meeting. The poster session with welcome reception takes place at the 2nd of March in the evening.
Please submit your poster electronically to Roger Hunziker.
Deadline for abstract submission: 31st January 2020
CREDITS
Graduate Schools for Health Science (GHS) and for Cellular and Biomedical Sciences (GCP), University of Bern:
1,5 ECTS
Swiss Neurological Society (SNG):
Sun 01/03 (3 credits); Mon 02/03 (8  credits);
Tue 03/03 (6 credits); Wed 04/03 (4 credits)
Swiss Society for Clinical Neurophysiology (SGKN/SSNC):
Sun 01/03 (3 credits); Mon 02/03 (8  credits);
Tue 03/03 (6 credits); Wed 04/03 (4 credits)
Swiss Society for Sleep Research, Sleep Medicine and Chronobiology (SGSSC):
Sun 01/03 (4 credits); Mon 02/03 (9  credits);
Tue 03/03 (4.5 credits); Wed 04/03 (3 credits)
PATRONAGE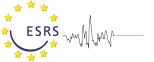 We hope you join us for this inspiring Sleep Science Winter School!
On behalf of the BENESCO and Academy of Sleep and Consciousness executive board, the European sleep foundation and the scientific committee.